Cam followers like the one depicted below can be hard to grease without the right grease gun coupling.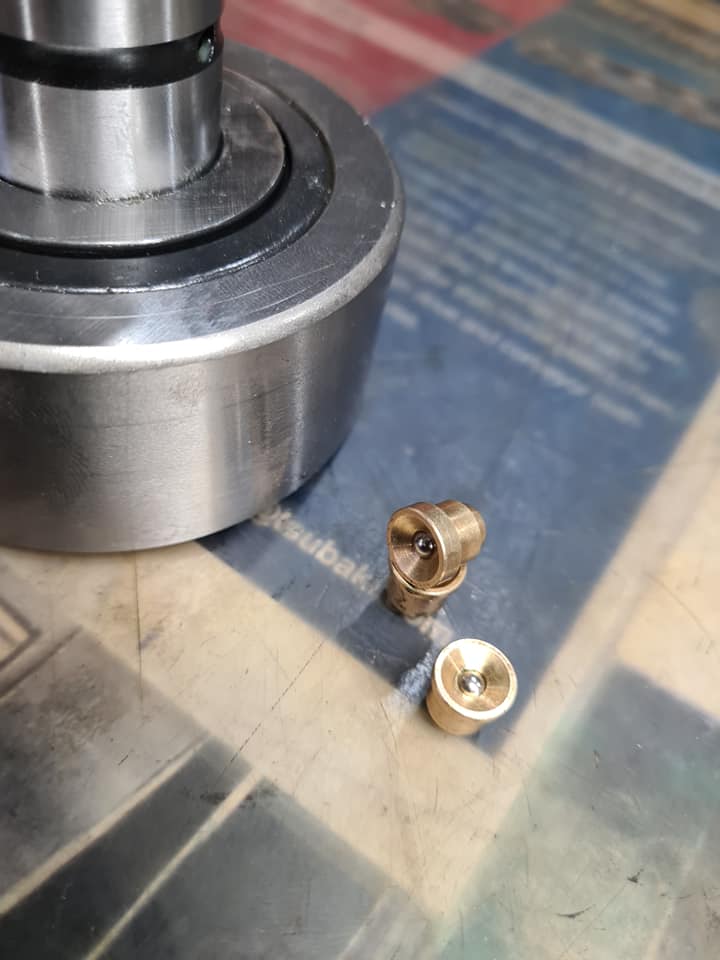 But with a small cam follower bearing modification done by BPT's in-house machining section these standard grease fittings has made it much easier to service and maintain the production plant.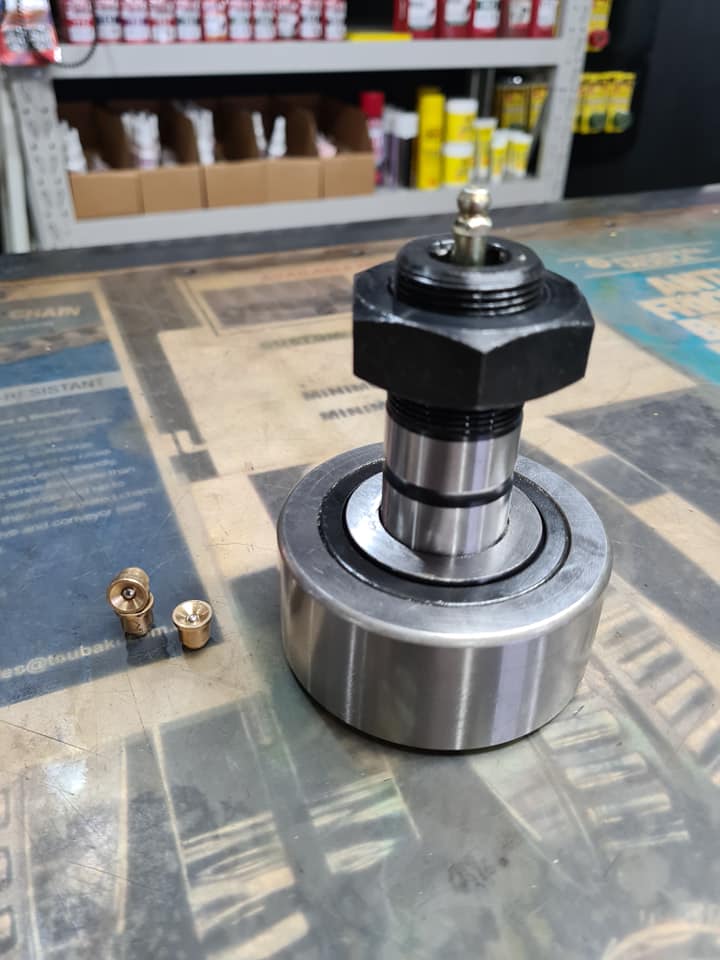 We all know if it is too hard or time consuming to give that squeaky bearing some lube, it tends to be put off until it is too late and the part requires replacing, which means costly downtime and lost production.
In this instance all the cam follower bearings were modified and the customer can now use a standard grease gun coupling to service the machine.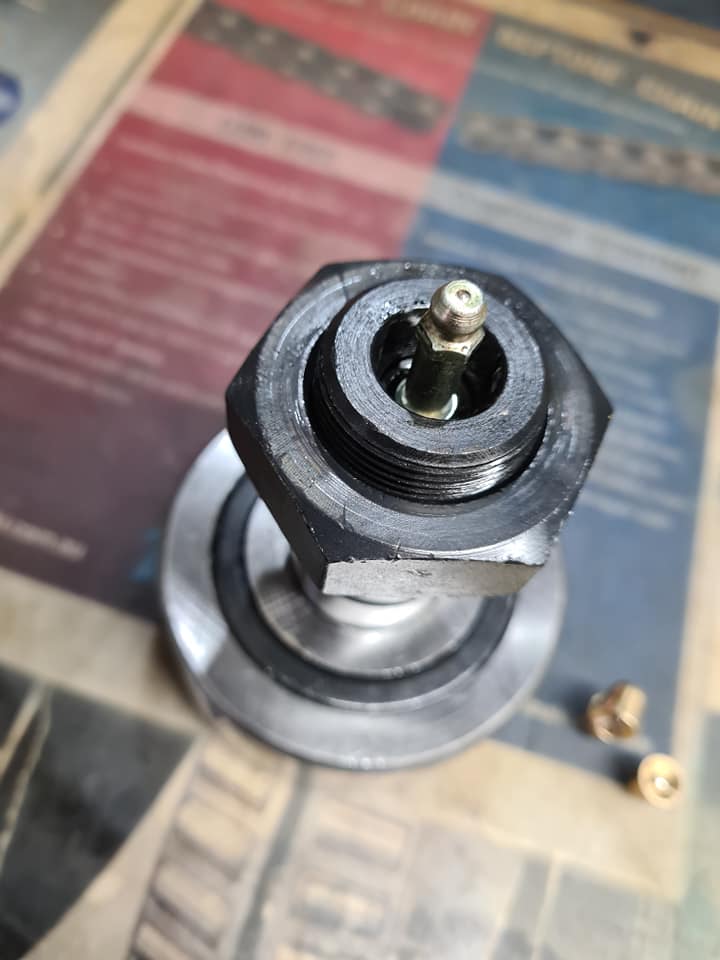 If you recognise a similar problem with your production plant, don't hesitate get in contact with the team at BPT.
We specialise in creating practical solution such as this one.
In this instance the cam follower bearing modifications will enhance the production line by saving time spent on maintenance (which now gets done regularly) and make the equipment last longer with less downtime.