A gate repair contractor requested BPT to supply plastic wear strips and new guide rollers for a large industrial cantilever gate renovation.
This rather large industrial gate was in urgent need of repair.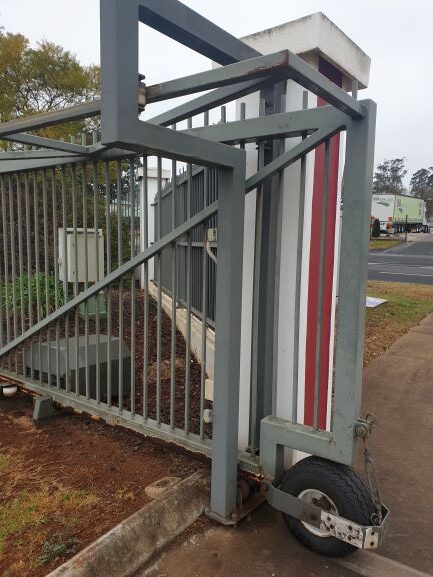 Gate was stripped of all its rollers and guide rollers.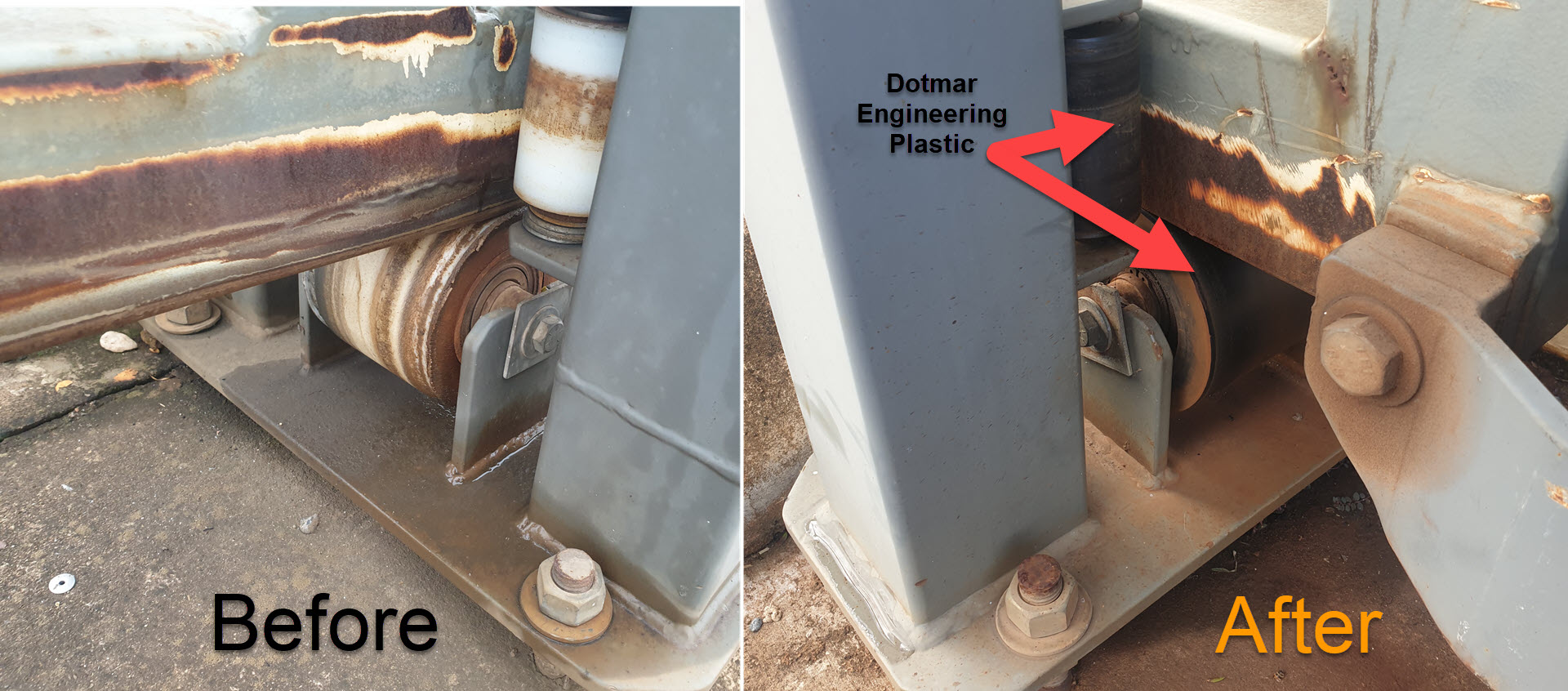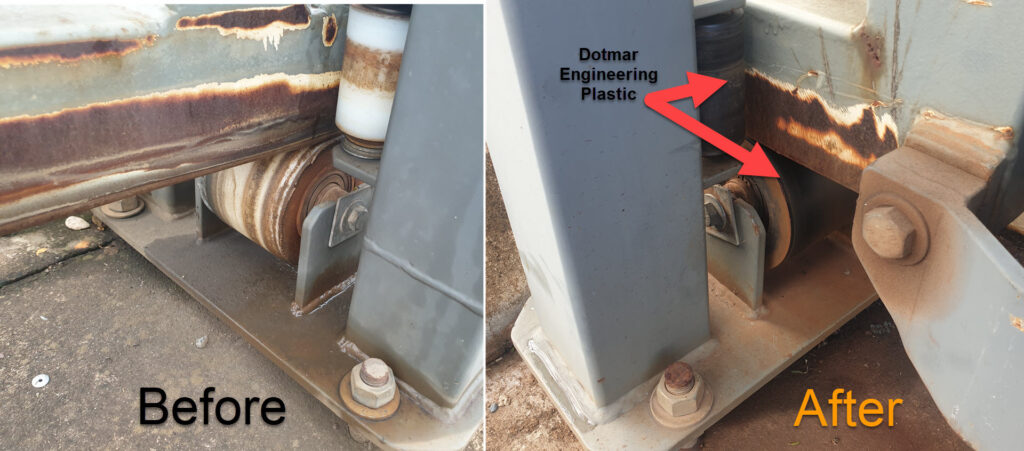 Wear strips were fitted to the front guiding parts of the gate and guiding cradle, so there would be no metal to metal contact when the gate would open and close.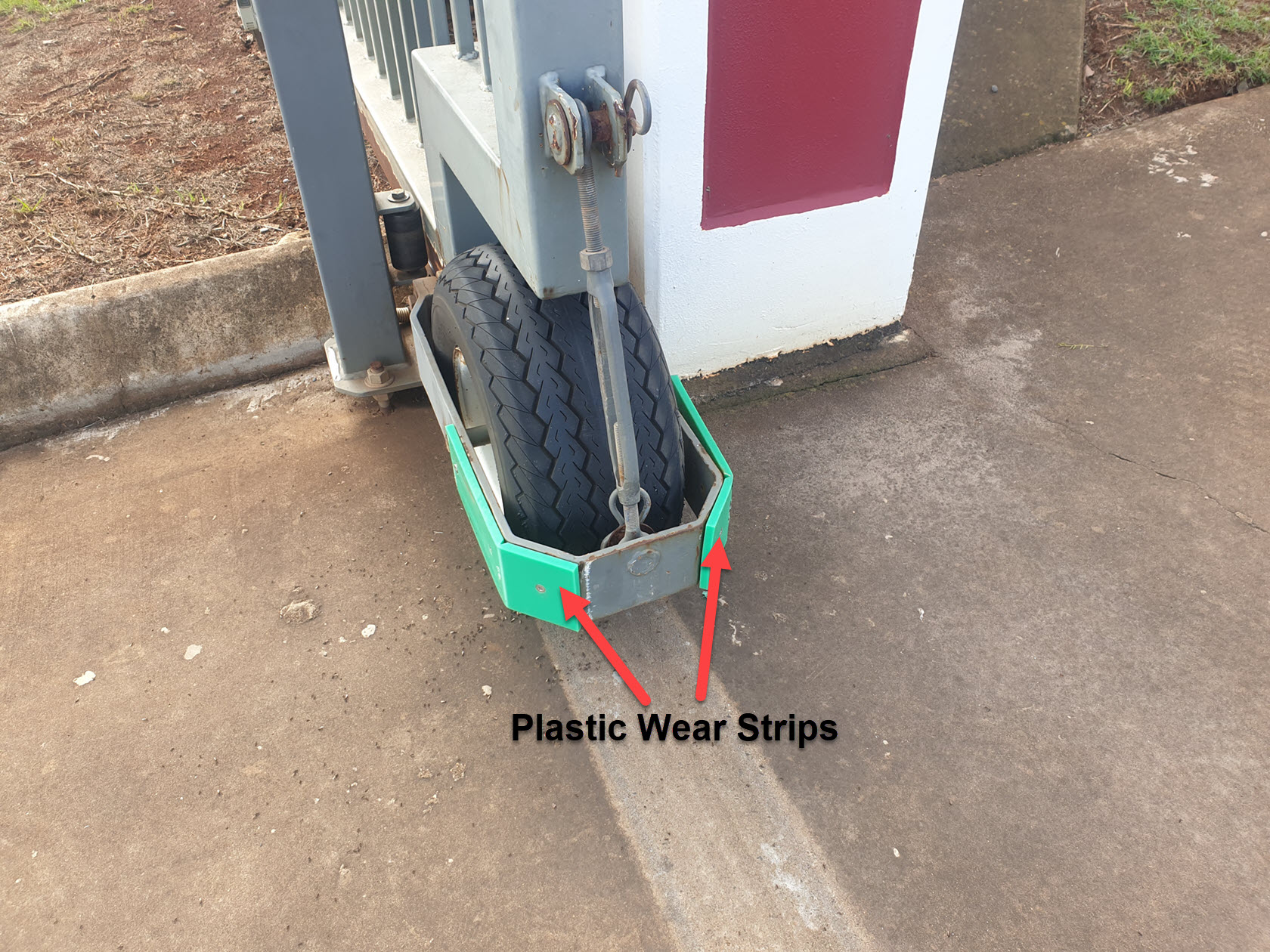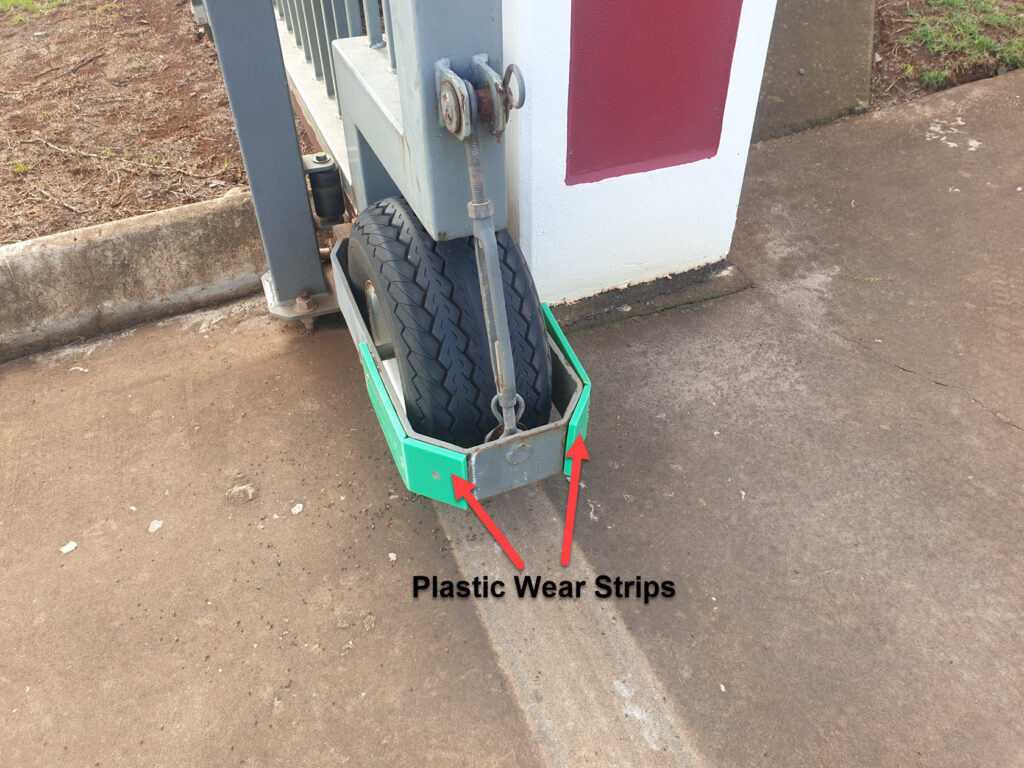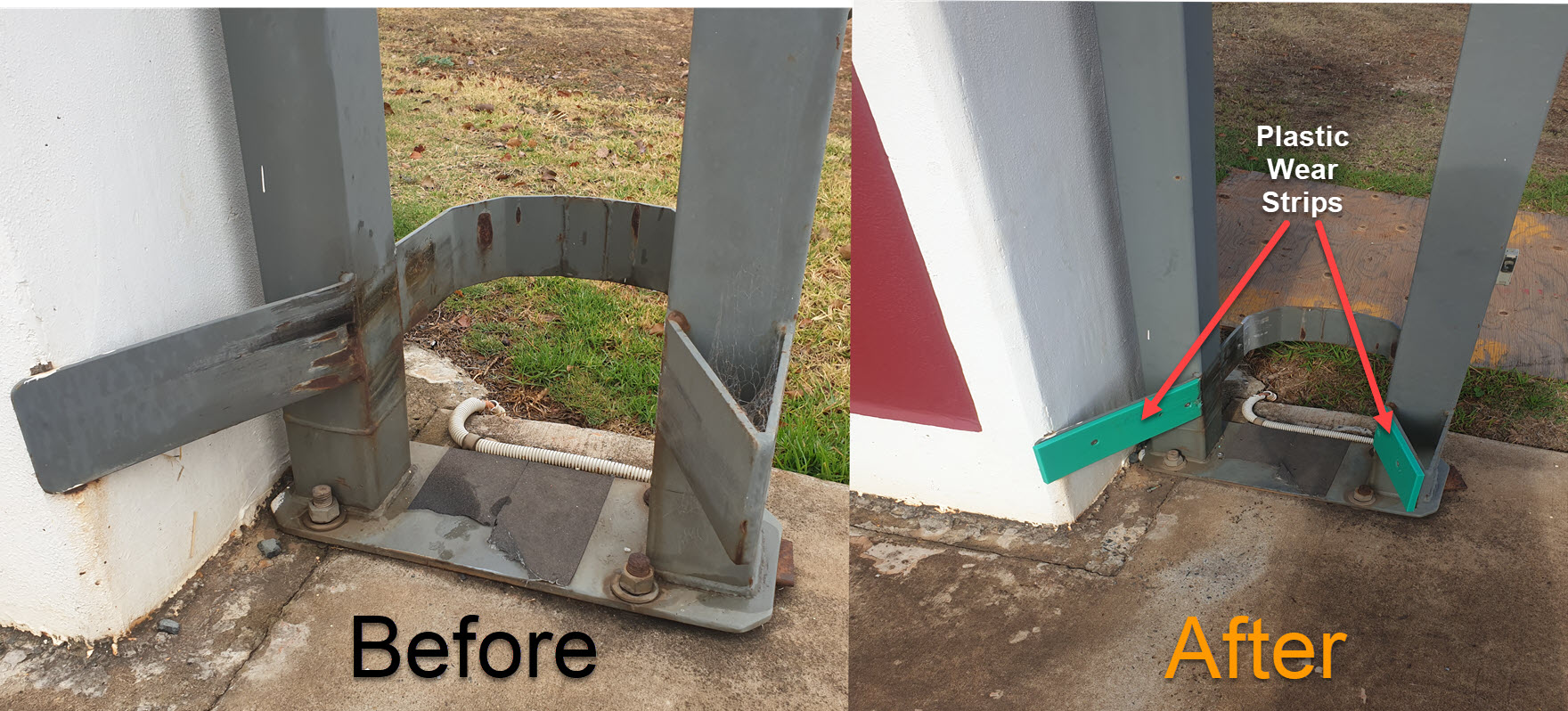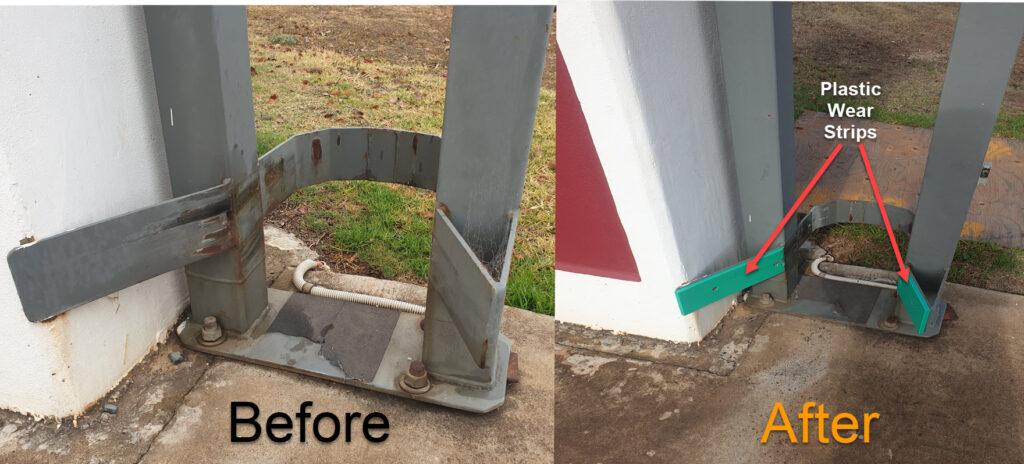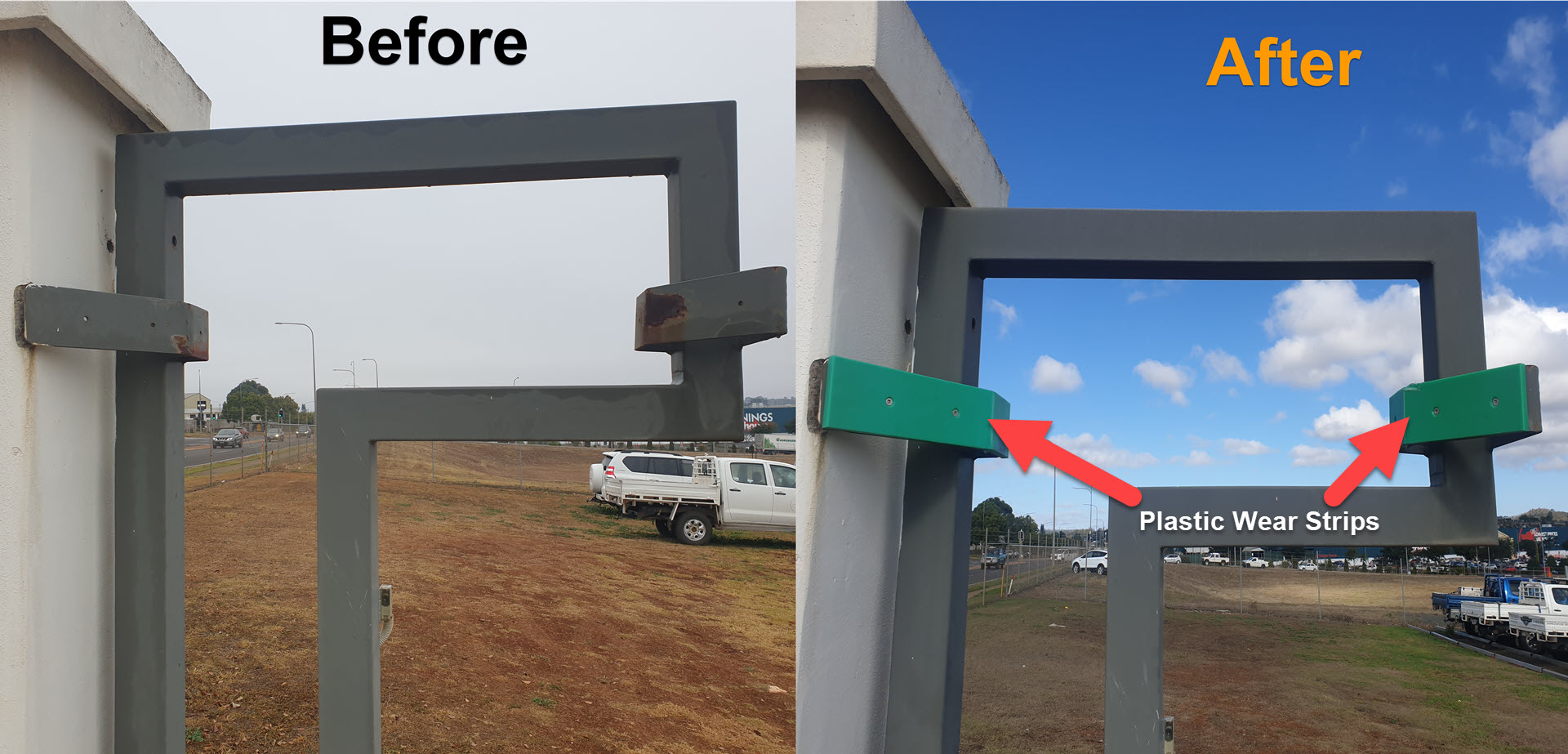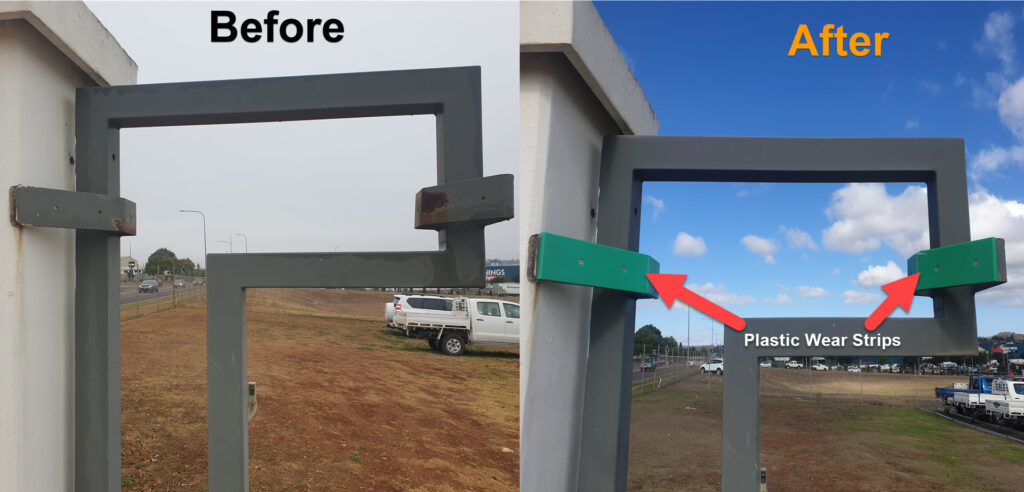 To ensure longevity of the rollers, BPT fitted seals in the top mounted vertical rollers to prevent water entering the bearings and seizing them up.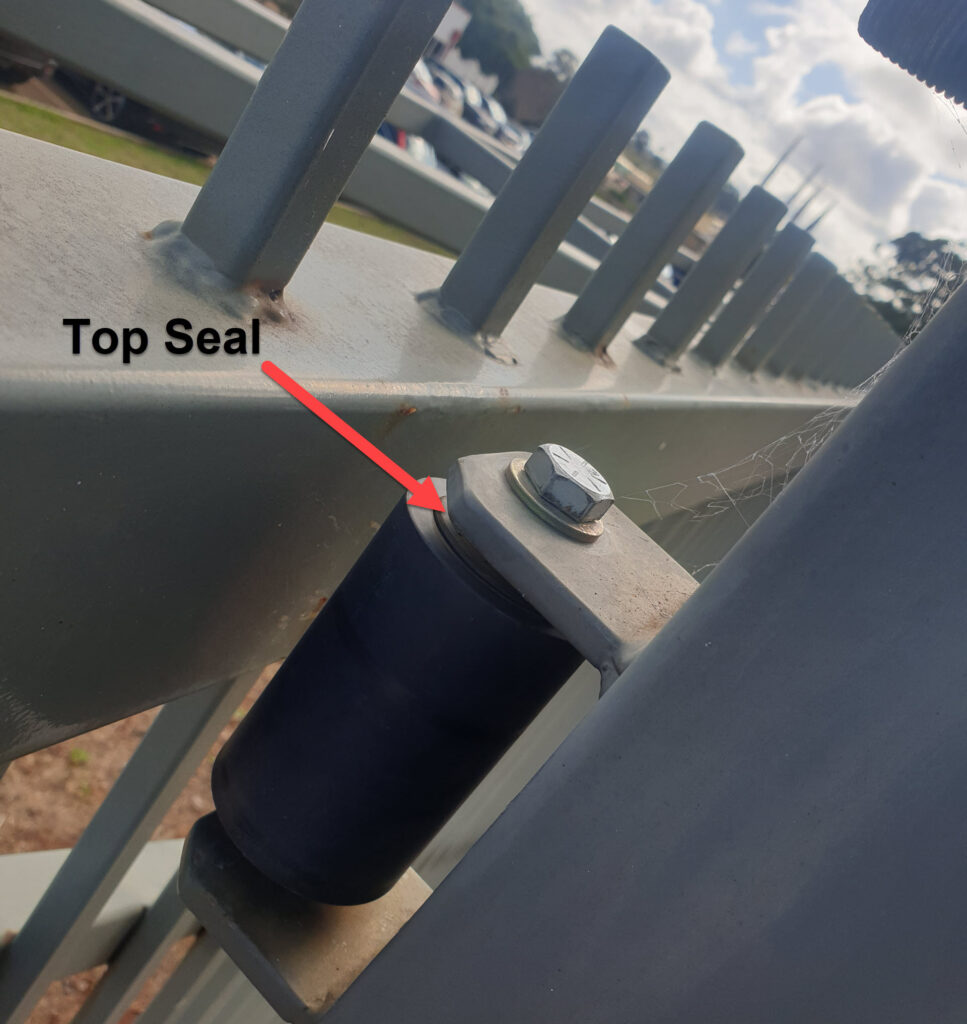 Shafts that hold the vertical guide rollers were fitted with circlip groves. This prevented the top support rollers from sliding down and dragging on the fitting brackets and meant the rollers would remain in the right support location at all times.
Due to the gate operating on a slight angle it does not always track straight. So BPT designed, manufactured and supplied replacement rollers as the gate is a Cantilever design with the weight of the gate running on the purposed built gate track.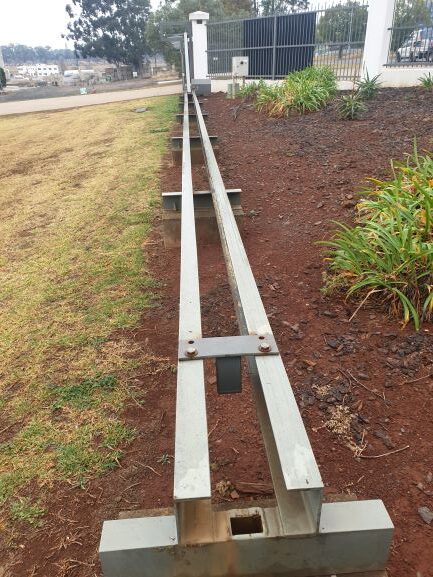 If you have a similar problem, please don't hesitate to give the team at BPT a call
on 07 46360522 or email sales@bpt.net.au
Our mission is to create solutions and help our customers optimise production and overall productivity while keeping downtime to an absolute minimum.
If you want to find out more about our Dotmar Engineering Plastics range check out these links:
BPT's Engineering plastic range