Problem solved.
A customer had a serious problem trying to keep grain and grain dust inside a feed mixer hopper.
The mixer hopper was designed with packer seals located inside the machine, however due to the abrasiveness of the grain dust the packer seals would soon wear out causing a significant loss of product during operation with a daily mess to clean up.
Because there is a substantial cost involved in pulling the machine out of production and removing the shafts every time this happens, BPT designed, manufactured and supplied these split labyrinth seals with a matching split flange.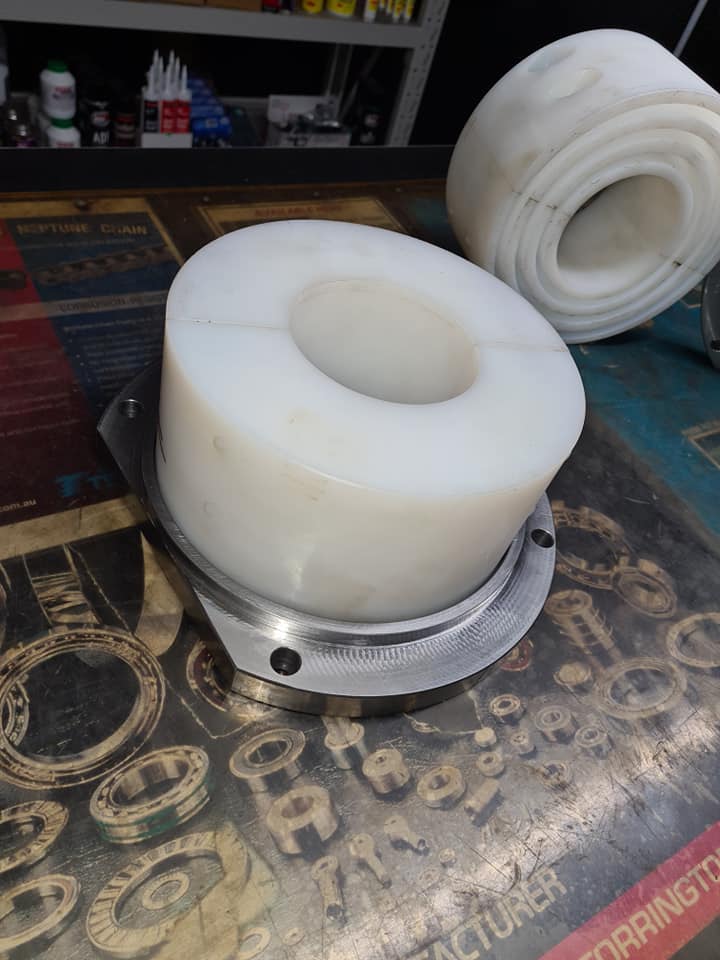 We used PS7000 food grade Dotmar plastics which are split and clamped on to the shaft and therefore also rotates with the shaft.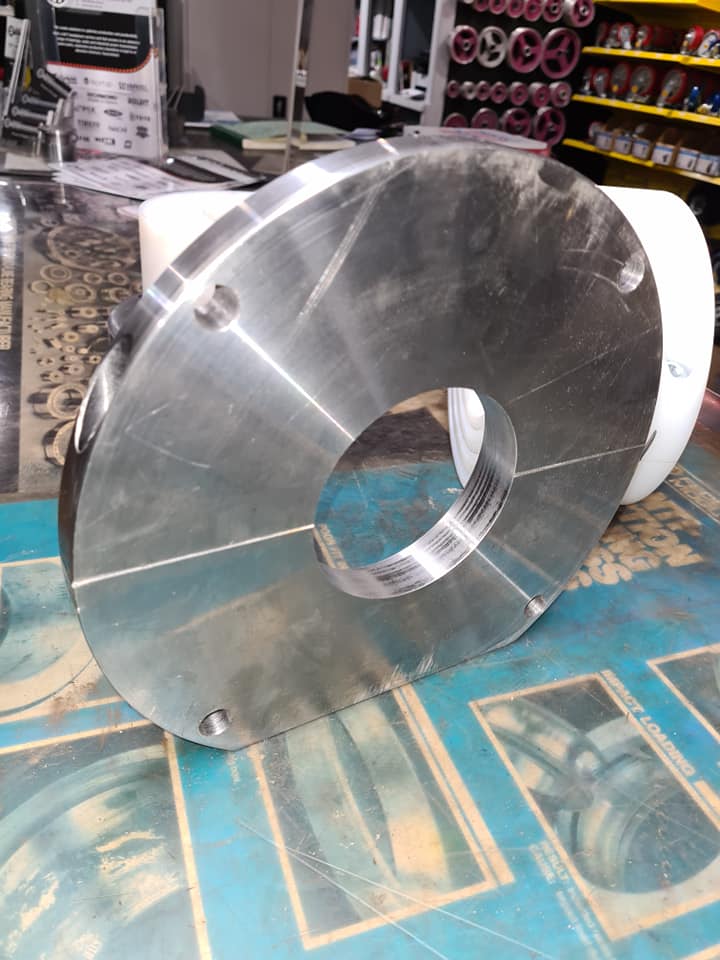 It meshes with its matching steel part which is also a split part bolted and sealed to the machine.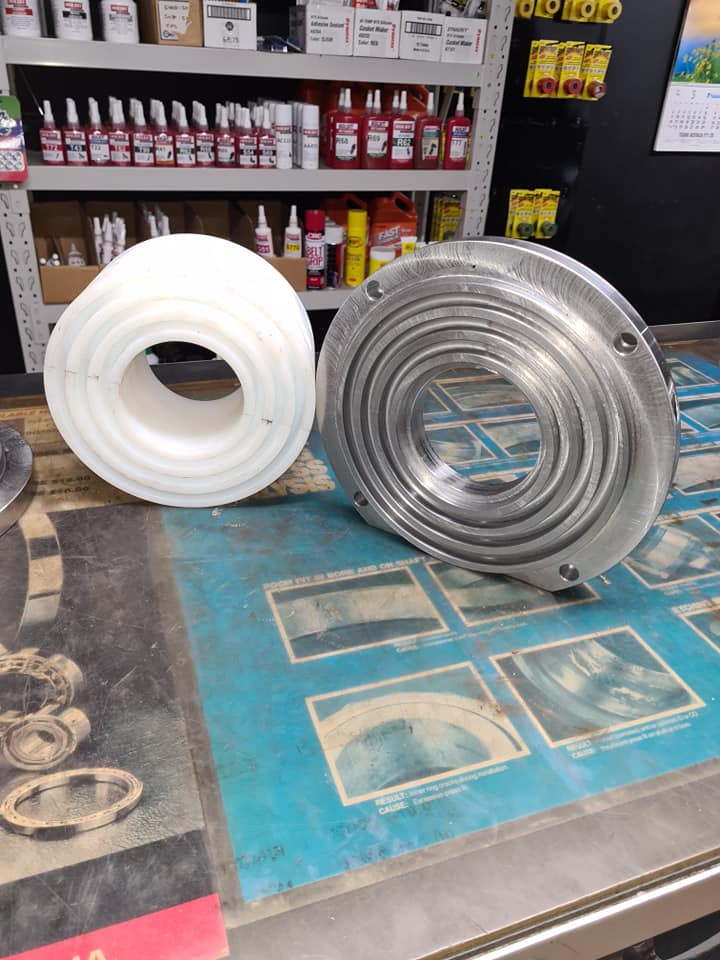 This gives it multiple sealing surfaces stopping the loss of product from the machine plus there is no more mess to clean up. This in turn saves time for plant operators and enables them to perform other productive tasks at hand.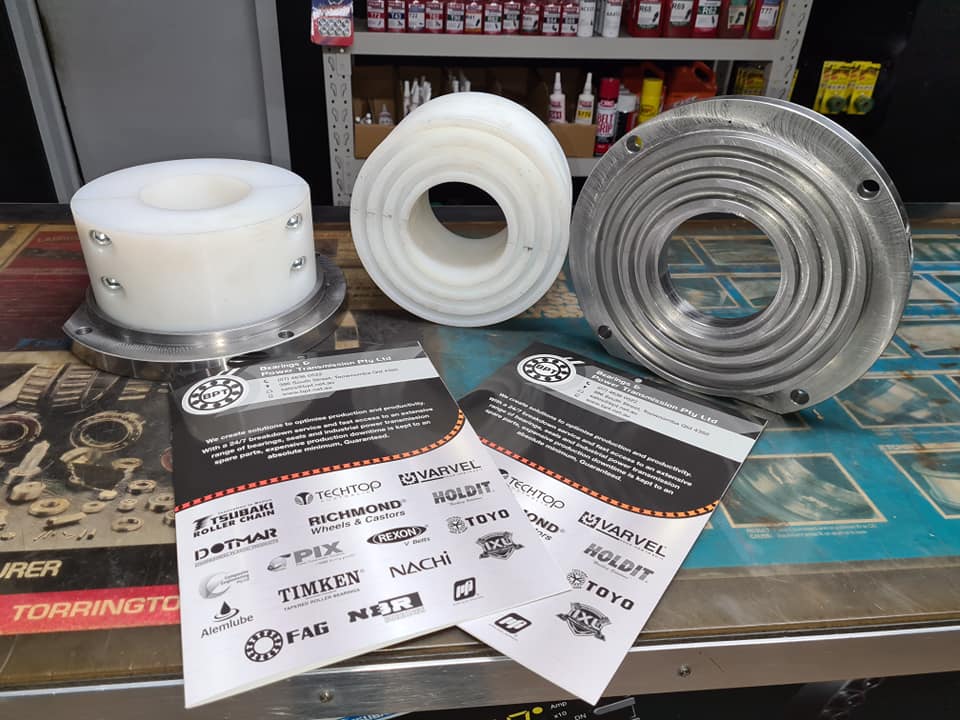 If you have a similar problem, please don't hesitate to give the team at BPT a call on 07 46360522
or email sales@bpt.net.au
Our mission is to create solutions and help our customers optimise production and overall productivity while keeping downtime to an absolute minimum.